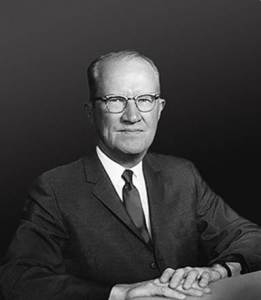 McNutt Oil Company was founded in 1941 by brothers Frank and Hugh McNutt. The company was a Texaco consignee carrying a full line of petroleum products including gasoline, diesel, motor and industrial oils and lubricants to deliver to commercial and industrial users, retail service stations, and home heating customers. The company was located in an old strawberry canning plant in Maryville from the inception.
Frank's son, Charles F. McNutt and his wife Clara, entered the business in 1963.
In 1976, McNutt Oil was converted by Texaco from a consignee to a Texaco distributor. As such McNutt Oil was positioned to grow sales of all of the above products and in a good position to develop more Texaco-branded gasoline outlets, at first service stations and soon convenience stores. That same year, McNutt Oil acquired Loudon Oil Company and its Manager, Tom McNabb. Tom brought many great customers in Loudon County who are still with us.
In 1980, McNutt Oil Company moved to its current location on Lamar Alexander Parkway (named after a former Tennessee Governor from Maryville, TN).
In 1983 McNutt Oil entered the convenience store business as an avenue for gasoline sales. In 1984 the convenience stores (three at that time) were spun off into a separate corporation called MG Markets, Inc. (dba Mr Gas Markets).
The business continues to thrive today as locally-owned, small family business. We are proud to be a "certified woman-owned" business with women serving in all primary positions of leadership: Clara McNutt, President; Karen McNutt Gale, Vice President, and Susan McNutt, Secretary/Treasurer.
McNutt is proud to offer our customers many of the leading brands of lubricants (Chevron, Total, Allegheny, Sunoco) and fuel (Marathon).